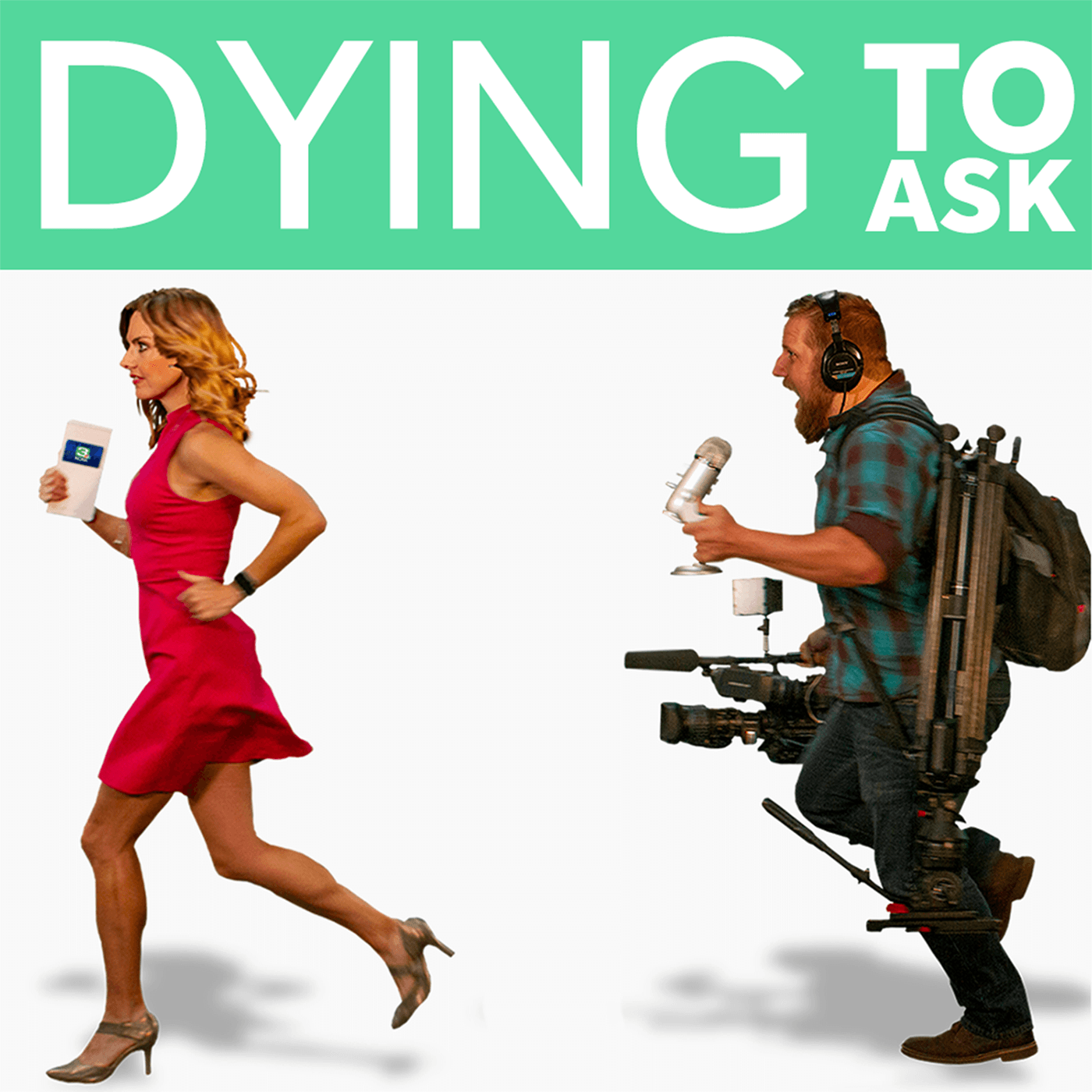 Would you hand over control of your brain to a total stranger? Of course not. But, you do it every time you swipe up on your smartphone.  Tech expert Jennifer Jolly is back to talk about the latest research on screen addiction.   We're breaking down why so many of us are going through "screen fatigue" and why we still won't put down our phones even though they often make us feel crummy.  Bottom line, we're addicted and if you want to make a zillion dollars, get into the "digital wellness" field.  
On this Dying to Ask:
-the science behind why we can't stop scrolling, swiping and clicking
-how tech experts like Jenn are fighting their own "screen fatigue"
-the extreme (and expensive) measures Silicon Valley tech execs are taking to unplug
-and what happened when Fitz took Jennifer on a 50k run in the mountains
mentioned in the podcast:
link to Kevin Roose's NY Times article
https://www.nytimes.com/2019/02/23/business/cell-phone-addiction.html
Follow Jennifer Jolly:
Instagram:  @jennjolly
facebook: @jenniferjollytech
Twitter: @JenniferJolly